Personal inbox registration
---
The Inbox.eu portal offers two email service options: Personal or Business.
Personal mailbox ("Personal") is a mailbox, in the name of which the domain name @inbox.eu will be used, for example, user@inbox.eu. This mailbox can be created and used by any internet user.
To use your personal mailbox in the inbox.eu system, you need to complete the registration process.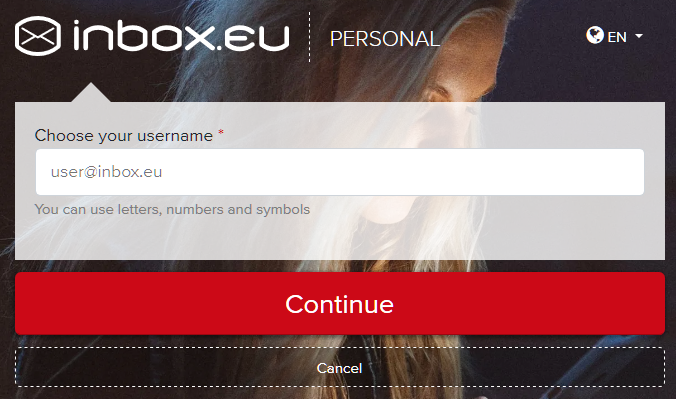 Immediately after registration, the Trial version of the product will be activated for your created personal mailbox, which will allow you to get familiarised with the functionality of the service.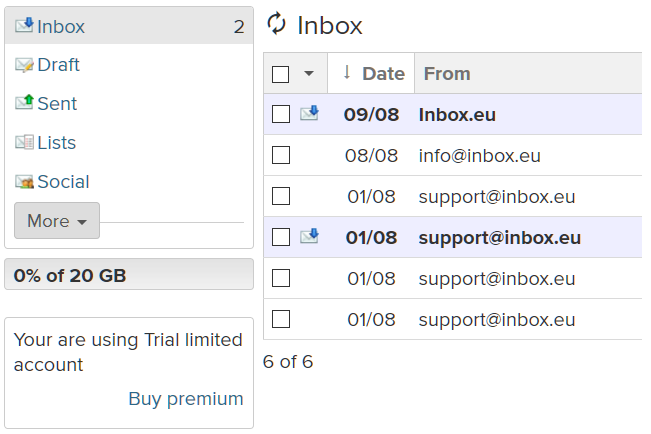 In the Trial mode, you can receive emails as well, however, to send new ones, you must validate your mobile phone number.
As part of anti-spam protection, the trial version of the product allows you to send no more than 3 emails per day. To remove the email sending limit and to activate other email features, you need to activate the Premium version. The minimum Premium version activation period is 1 year.
---
In case you did not find your answer contact us
Questions
---
Personal Inbox Registration