How to install the app
---
To install the mobile application Inbox.eu on your phone or tablet with the Apple operating system, do the following:
Go to the App Store from your phone (use the built-application AppStore);
In a search field tap Inbox.eu and click on the search button on the keypad of your phone;
Find Inbox.eu in the list of search and click GET, taking all the Permissions for the application. Application will be installed automatically;
Tap Open after the installation. Icon named Inbox.eu will appear on Your home screen for quick launch of the application. Login and access Your mails.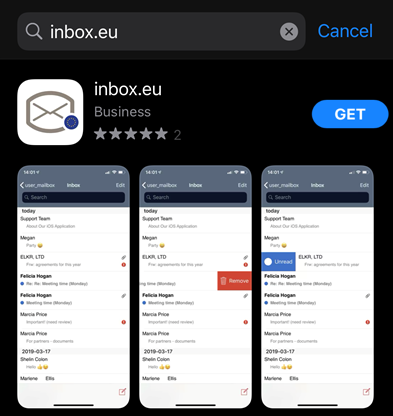 ---
In case you did not find your answer contact us
Questions
---
How to install the app