Restoring deleted e-mails
---
All e-mails, previously deleted from the existing folders, are stored in the Trash folder. To recover a deleted e-mail:
Go to Trash folder (tap your username in the left upper corner, then find Trash folder);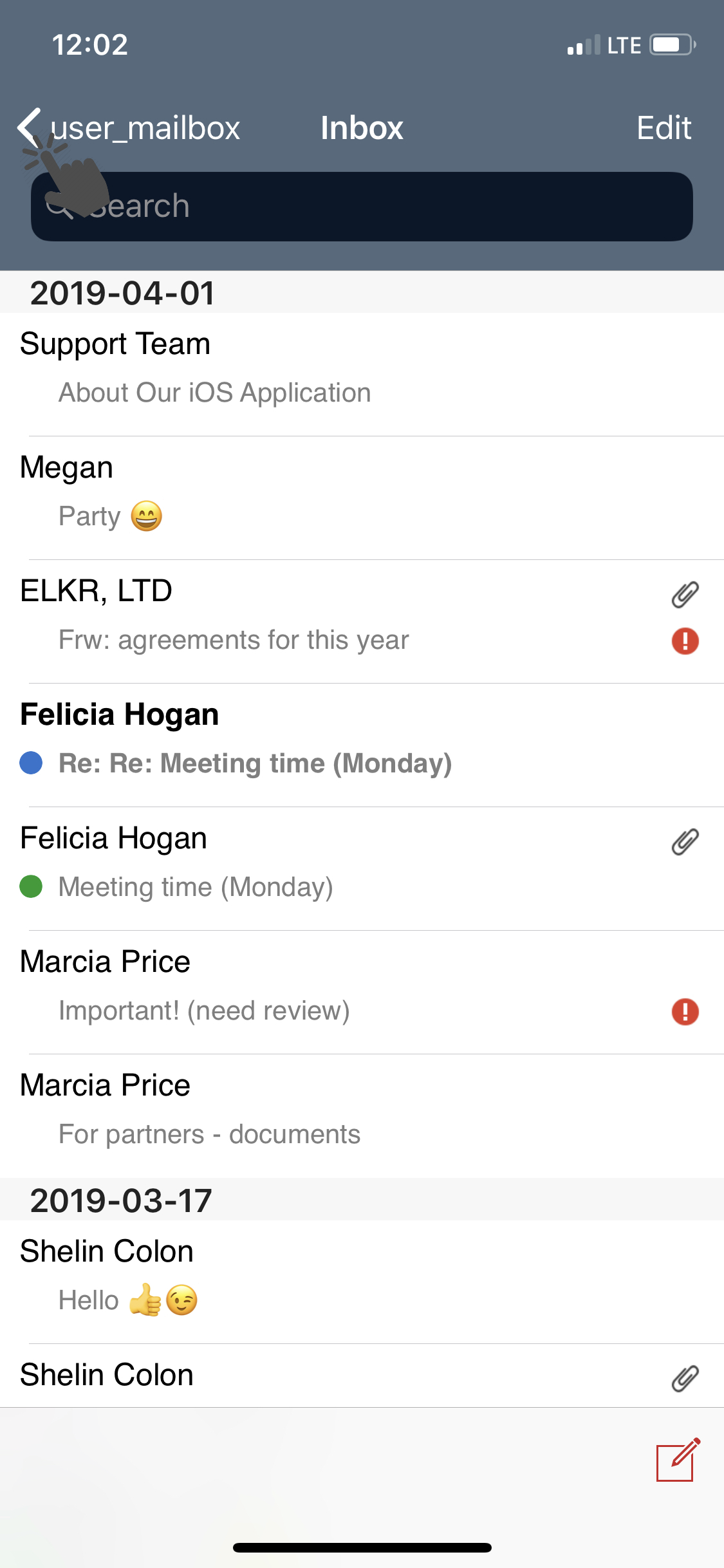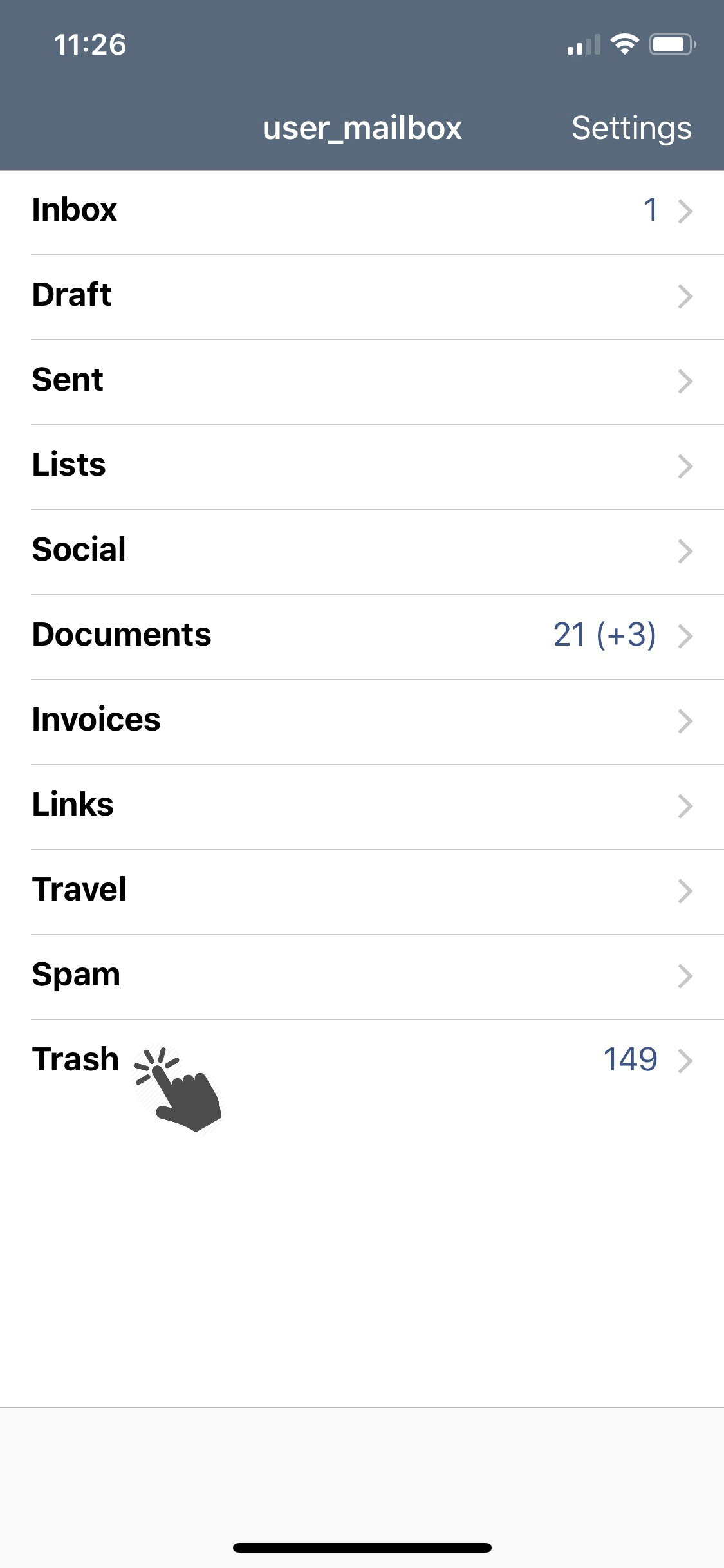 ​
Choose e-mail;
Tap on the icon on the down left corner of the screen and tap restore.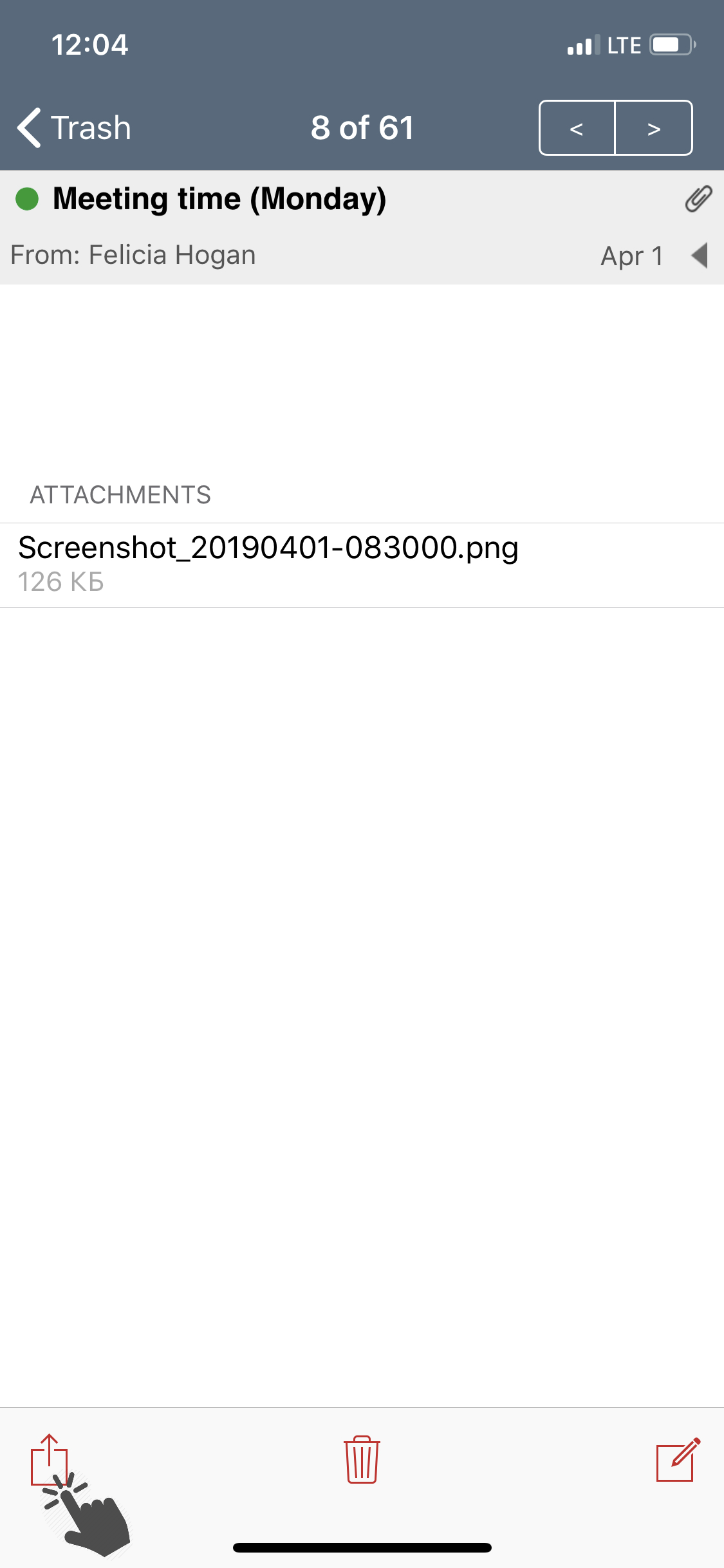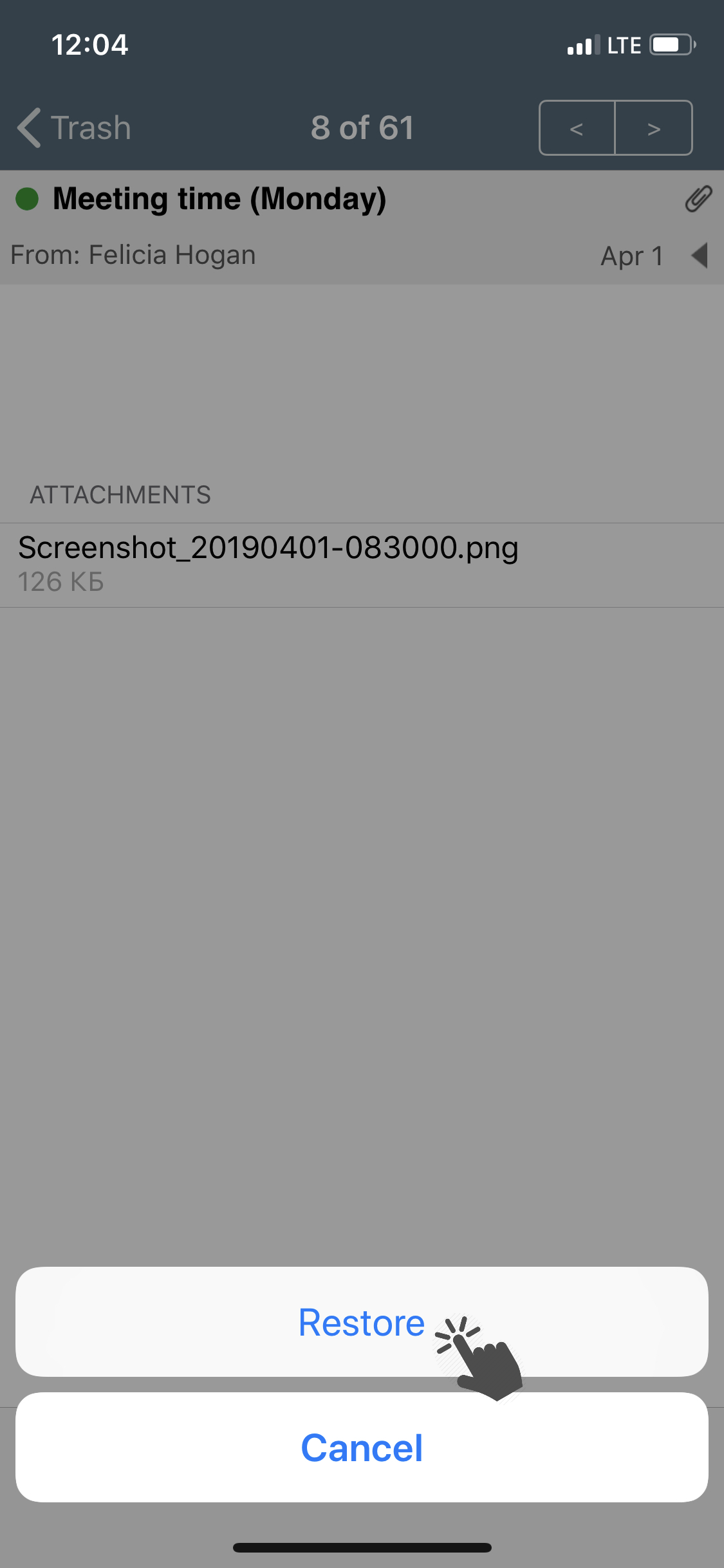 OR:
Tap Edit in the upper right corner;
Choose one or more letter, then tap Restore in the right down corner.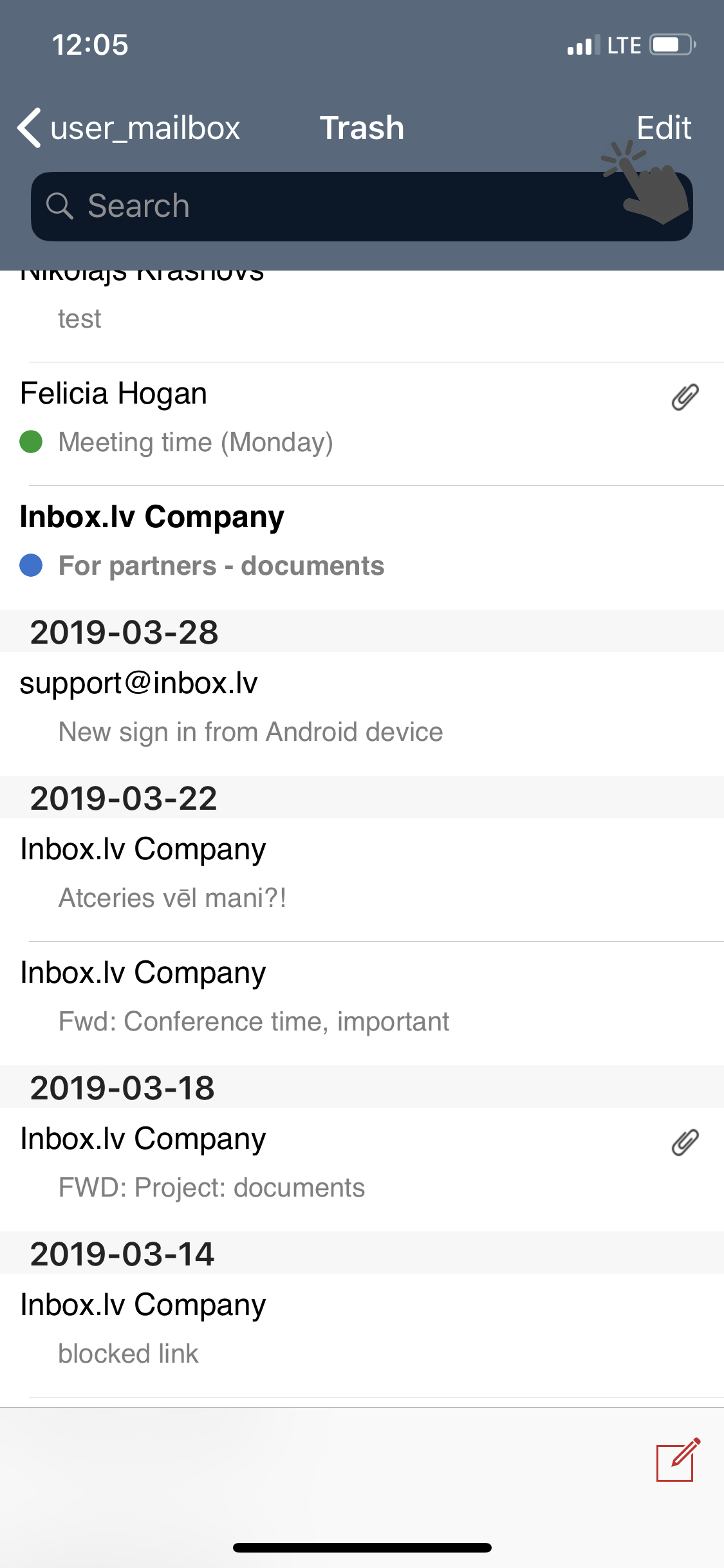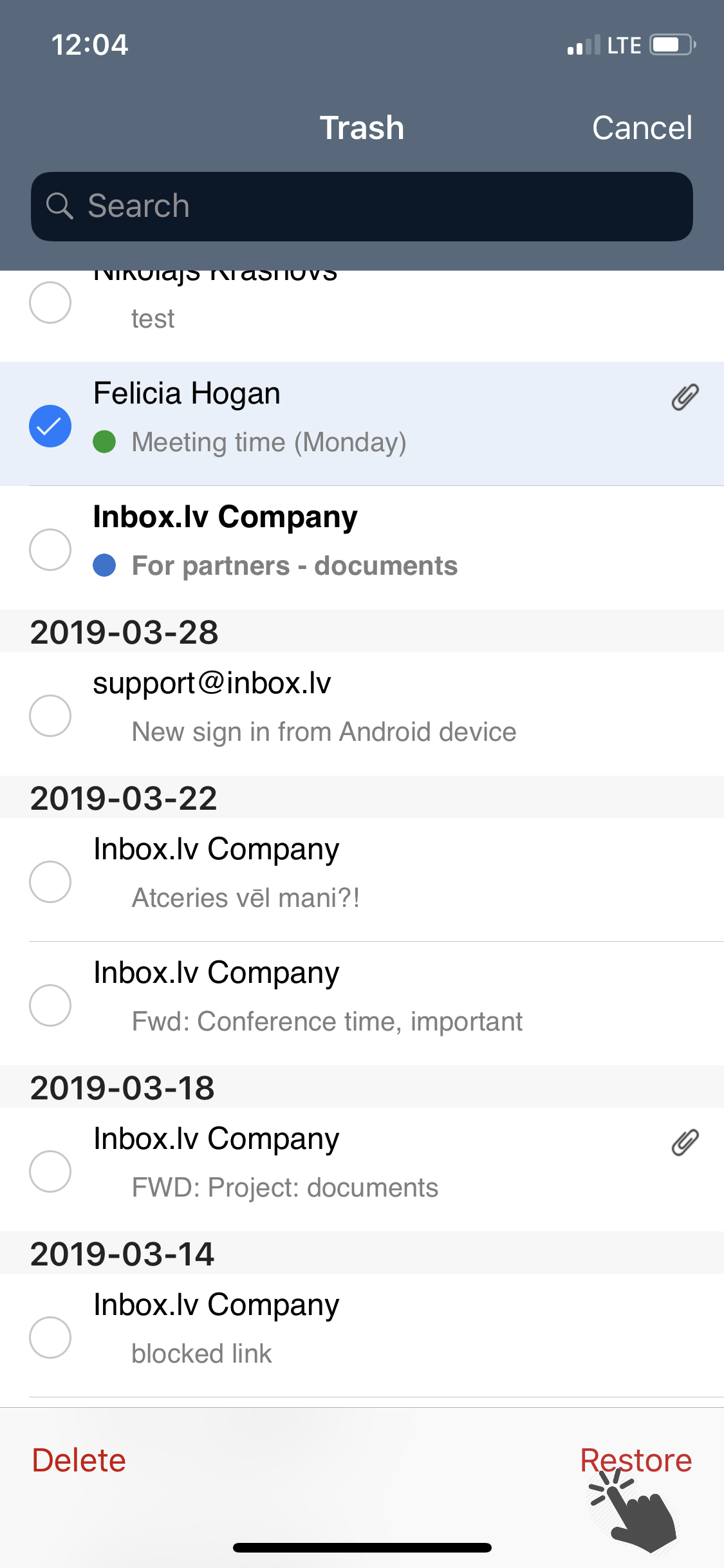 Attention! Please note that e-mails, which were deleted from Trash folder, cannot be restored.
---
In case you did not find your answer contact us
Questions
---
Restoring deleted e-mails