How to attach file
---
When writing a new message, as well as forwarding or replying, you can attach files to the letter. To do this, at the time of writing the letter:
In a message compose form click on the  icon;
Then select an action - Take from the camera or Choose from library;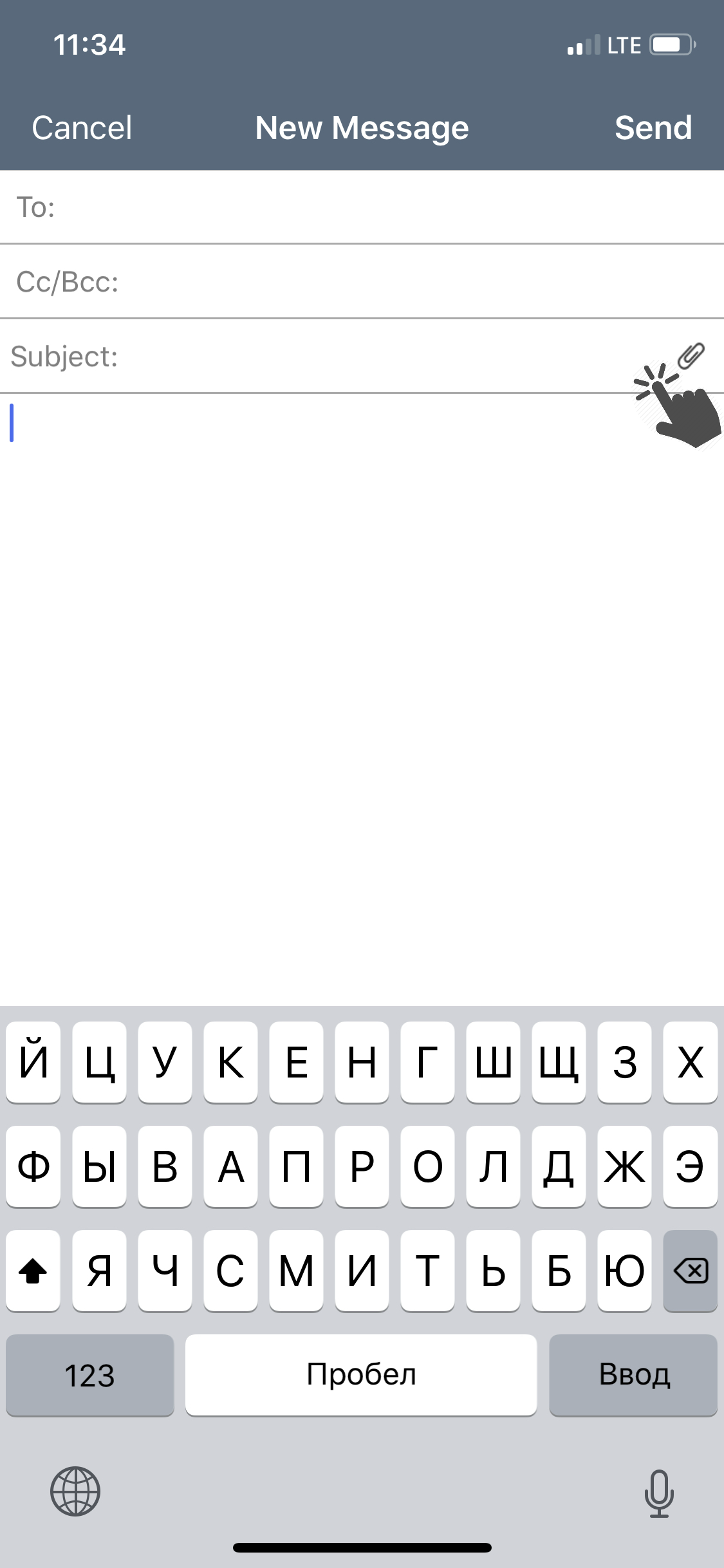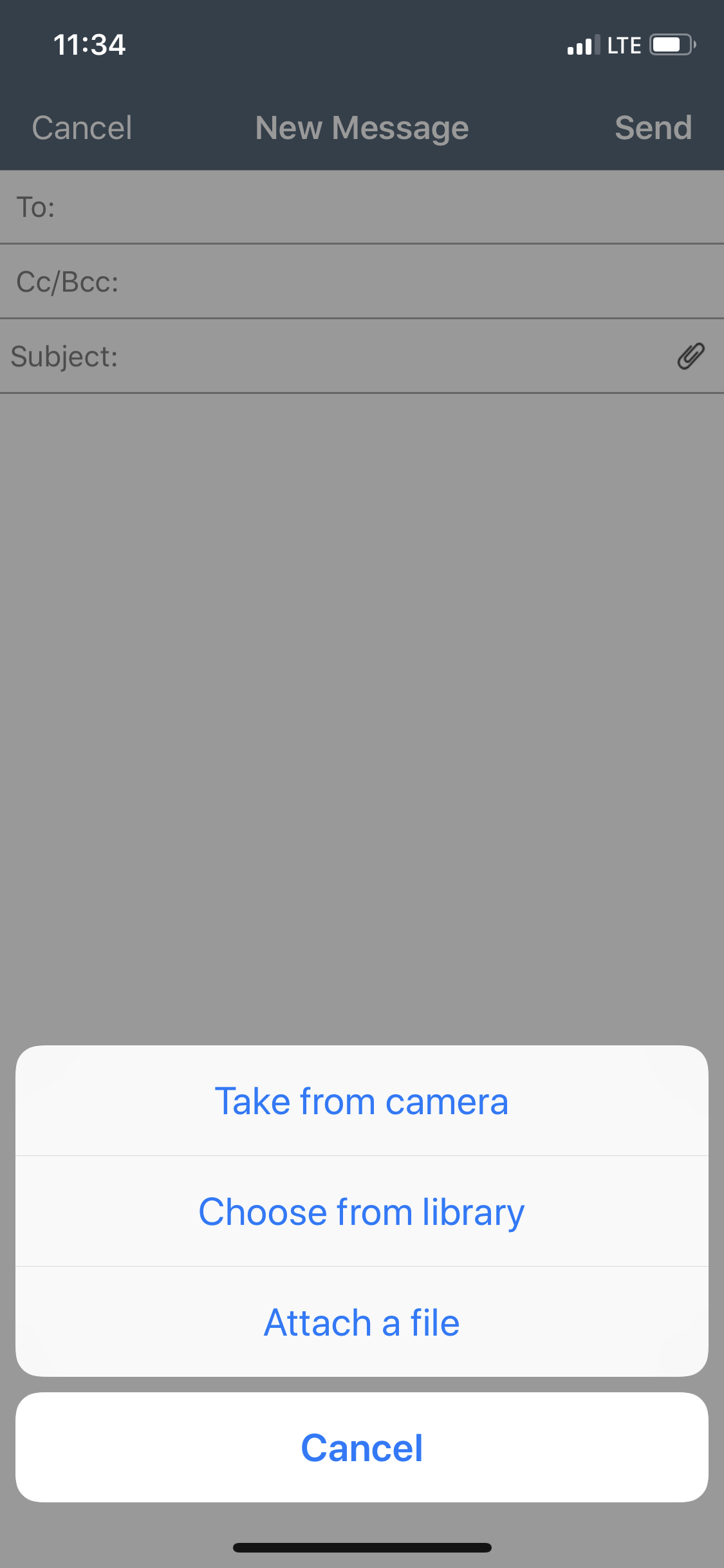 Added files will be displayed in a list;
To remove the unwanted file simply click on the "-" sign on the right side of the file.
At this moment, You can add files only one by one.
---
In case you did not find your answer contact us
Questions
---
How to attach file